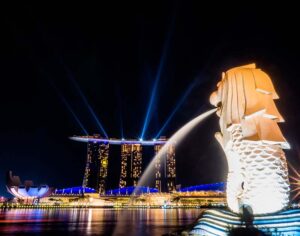 Most of the time, banks, financing companies, and credit unions are the ones offering secured loans to individuals. But the financing schemes offered by these financial institutions usually come with high interest rates.
Which is why P2P lending is quickly becoming a popular choice for business term loans among small and medium-sized enterprises (SMEs). That's not all, P2P lending also helps to create investment opportunities for budding entrepreneurs.
What is P2P Lending?
But what is P2P lending? For starters, P2P lending stands for Peer-to-Peer lending, also known as crowdlending or social lending. It is a financing method that allows individuals to get secured loans from other individuals directly, without needing a financial institution. In return, the individuals lending the money act as investors who will receive their repayment in interest rates. This makes it another good option for personal finance investment.
Advantages of P2P Lending
P2P lending is great for borrowers who don't need to go through the lengthy approval process for bank loans. But investors may wonder, why should I invest in P2P lending with all the risks involved? Well, P2P financing is actually a great investment product as it offers high returns of up to 10% and more. It also helps to build the investor's investment portfolio, allowing them to choose the type of company they want to invest in.
The risks of P2P investment can also be assessed beforehand because investors can view the borrower's profile and decide which loans they wish to invest in. So if a loan were to default, investors can still enjoy returns from their other investments. All in all, P2P lending offers more investing opportunities and flexibility for investors, and helps to reduce the risks for new investors.
P2P Lending in Singapore
In Singapore, there are plenty of P2P lending companies that are regulated by the Monetary Authority of Singapore (MAS). Depending on the P2P platform, investors can make their investment based on the different interest rates, default rates, and minimum investment amount offered by each company.
SmartFunding: A Regional Online Financing Platform
As one of the up and coming P2P platforms in Singapore and Southeast Asia, SmartFunding offers returns of up to 24% a year. For investors, the minimum investment amount is S$100. Meanwhile, borrowers can loan up to S$200,000. SmartFunding also offers both short term (12 months) and long term (24 months) financing periods for borrowers. On the other hand, investors can receive fixed monthly repayment with interest rates from 8% to 15.1% per annum.
To become an investor at SmartFunding, individuals need to be aged 21 and above and have a savings account, no credit card required. Upon becoming an investor at SmartFunding, investors can also invest in the platform's Buy Now, Pay Later scheme and receive periodic payments for their investment.
Similar to invoice financing that provides immediate cash flow, SmartFunding's Buy Now, Pay Later scheme is a form of SME financing to help SMEs increase their short term working capital. This loan allows companies to purchase what they need now, and pay for it later. The payment will be made by SmartFunding initially, and the SME can repay the loan in 3 to 4 instalments over 6 to 9 months.
Based on all the investment products and investing opportunities provided by SmartFunding, investors will have plenty of options to decide how and where best to invest their money.